Server synchronization Drupal module
Server synchronization is a module able to reproduce a production site to a development branch.
It allows to clone only the downloaded files and the database to "update" data, or the entire branch, including the Drupal core and all modules for reproduce the production branch in the same way.
Very practical module under operations on multi-server or differentiated virtual machines.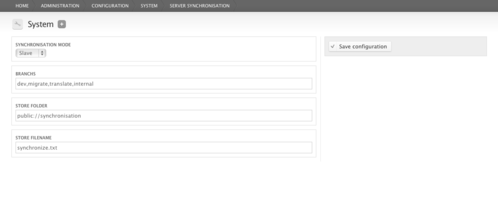 Slave branches declaration,
Partial (only downloaded files and database) or complete (all branch) synchronization,
Standby during synchronization